Benefit from our use case database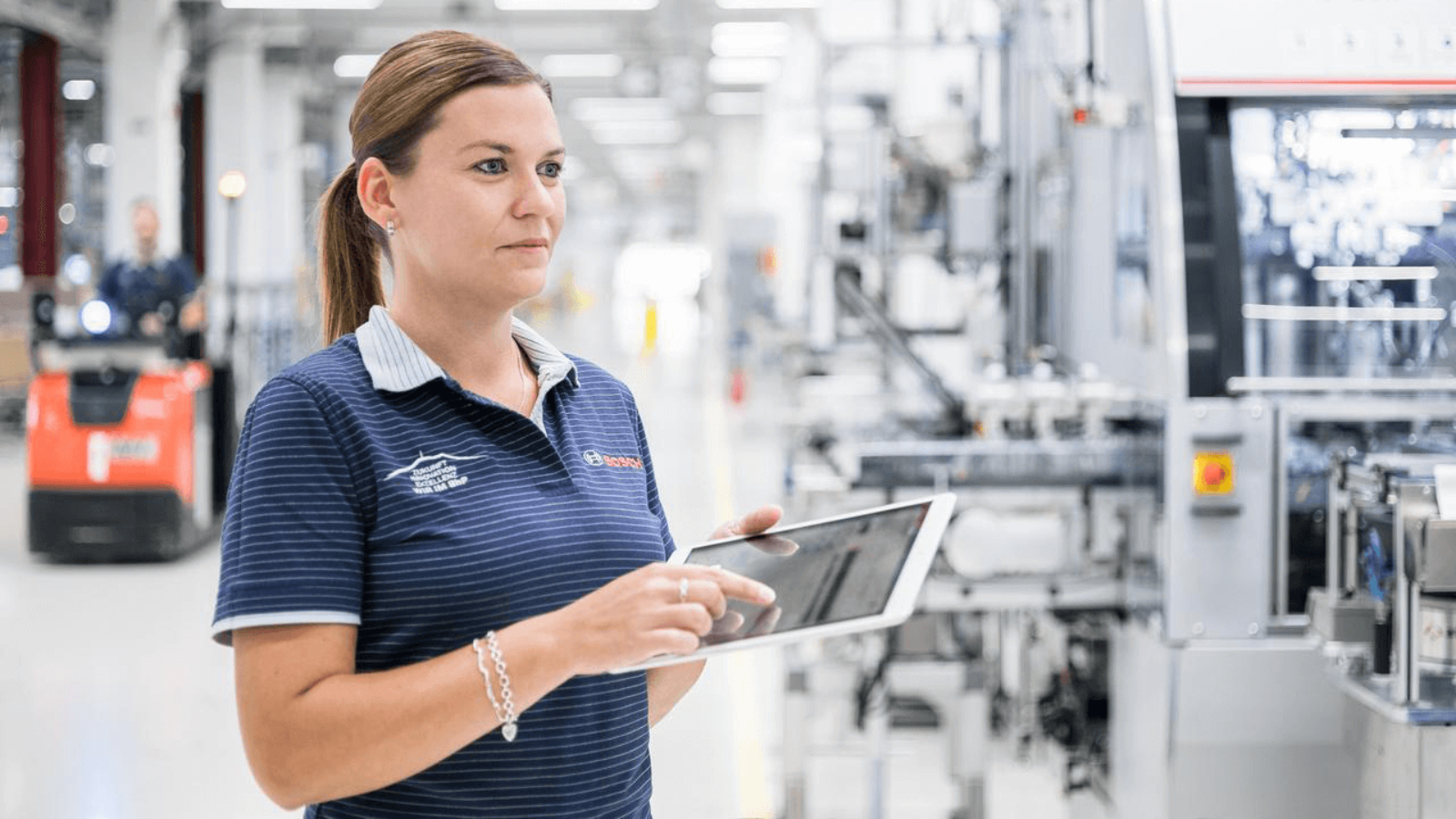 We have the experience and are happy to share it! We have successfully implemented many use cases along the value stream. This knowledge is available in our database and will help you to select the best solutions for your digitalization strategy.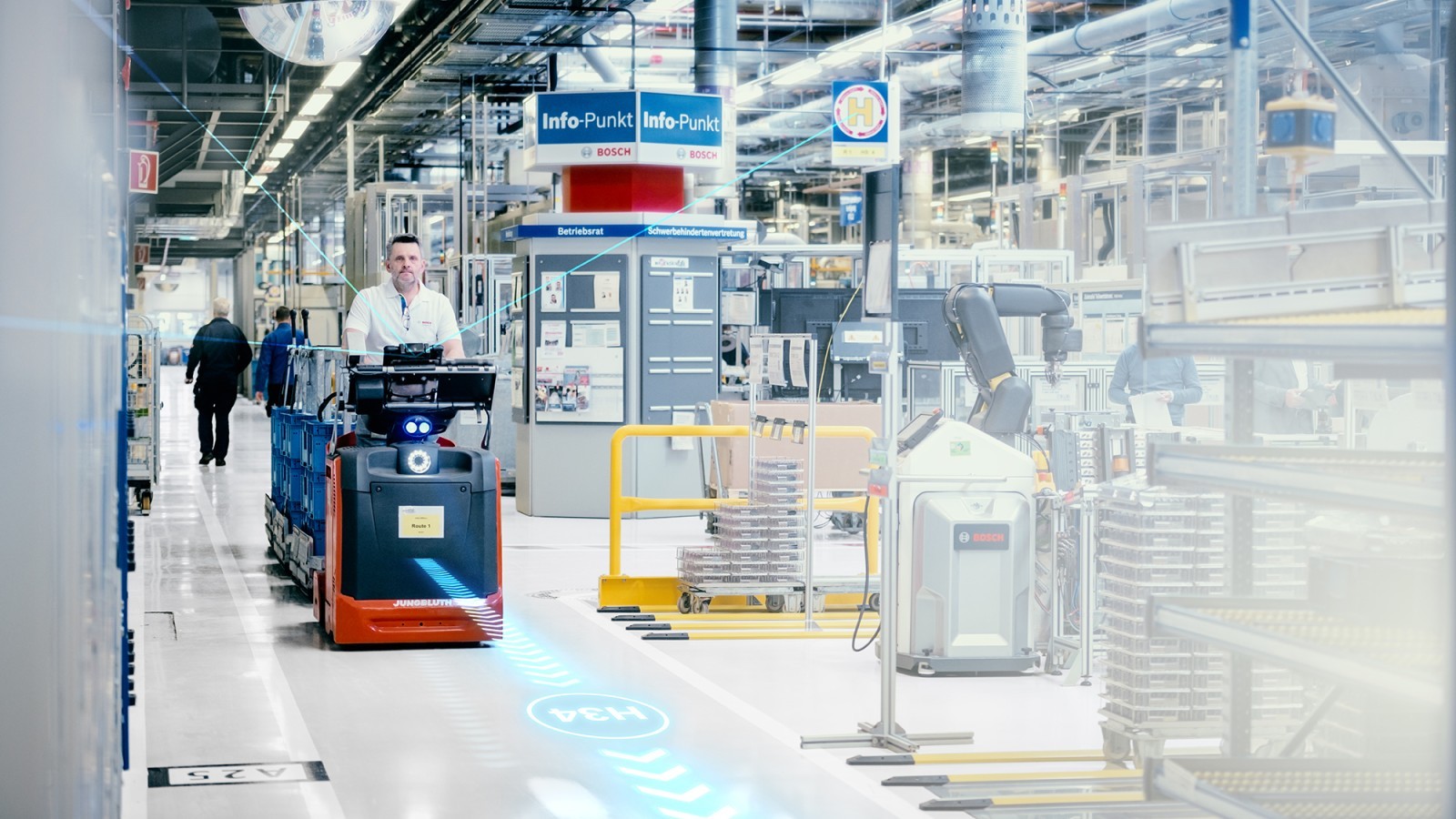 Intelligent transport management
Creation of a digital, intelligent material flow across the whole intralogistics value stream: Identification of all in-house transport procedures in real time to support logistics staff in optimizing transport processes
The milkrun operates exclusively on request without fixed timetables

The vehicle fleet can be connected to and controlled by different ERP systems

The milkrun driver receives the required information via tablet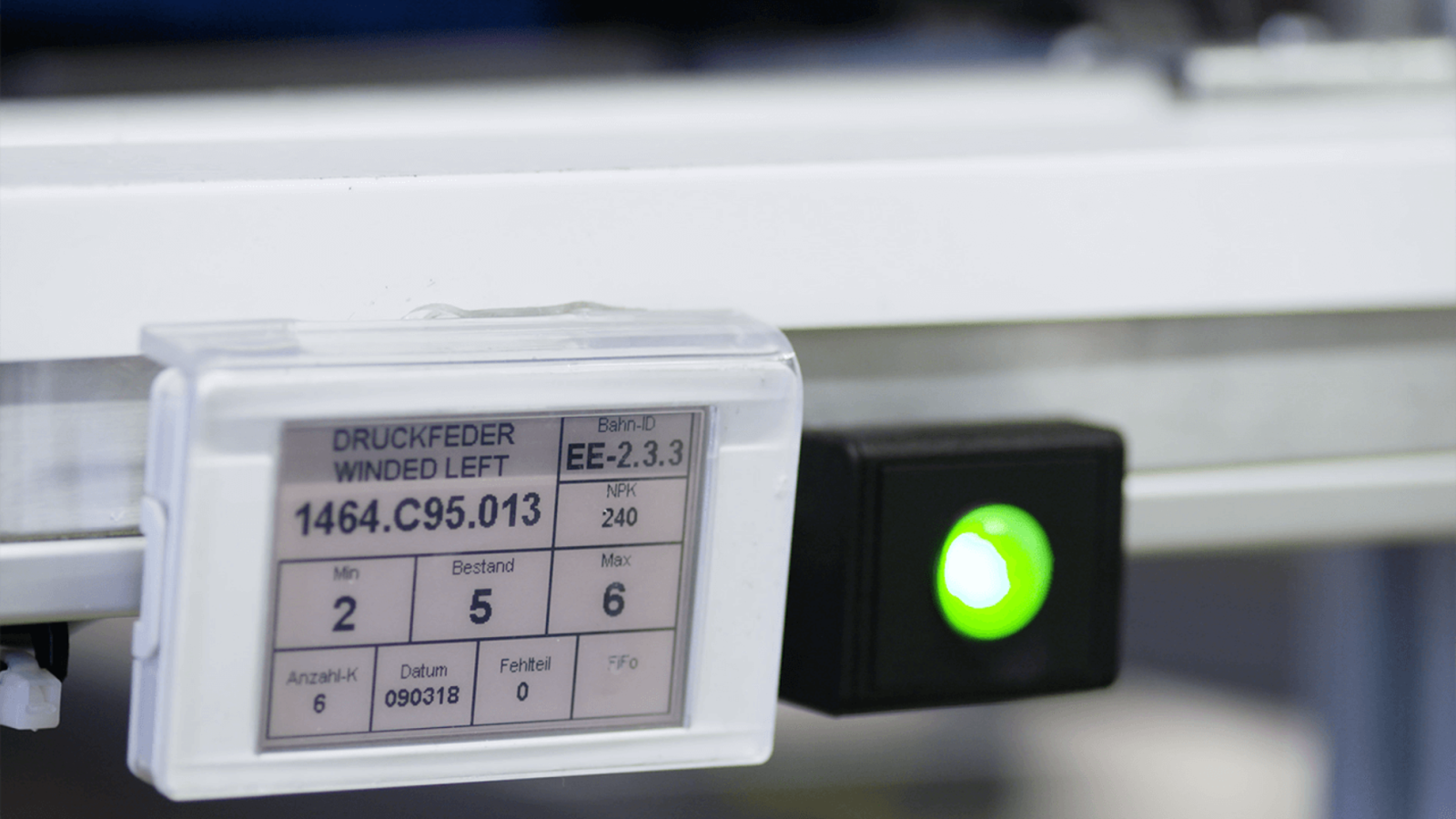 Transparency of stocks and inventory
Synchronization of information and material flow
Knowing which material is where at any time – thanks to Stock Management
The Intelligent Supermarket: If the flow of information and material in intralogistics is not synchronized, things quickly becomes confusing. Thanks to automatic booking, everyone knows at all times which material is located where. This simplifies the search and makes inventory much faster and more transparent.
Use case Shopfloor Management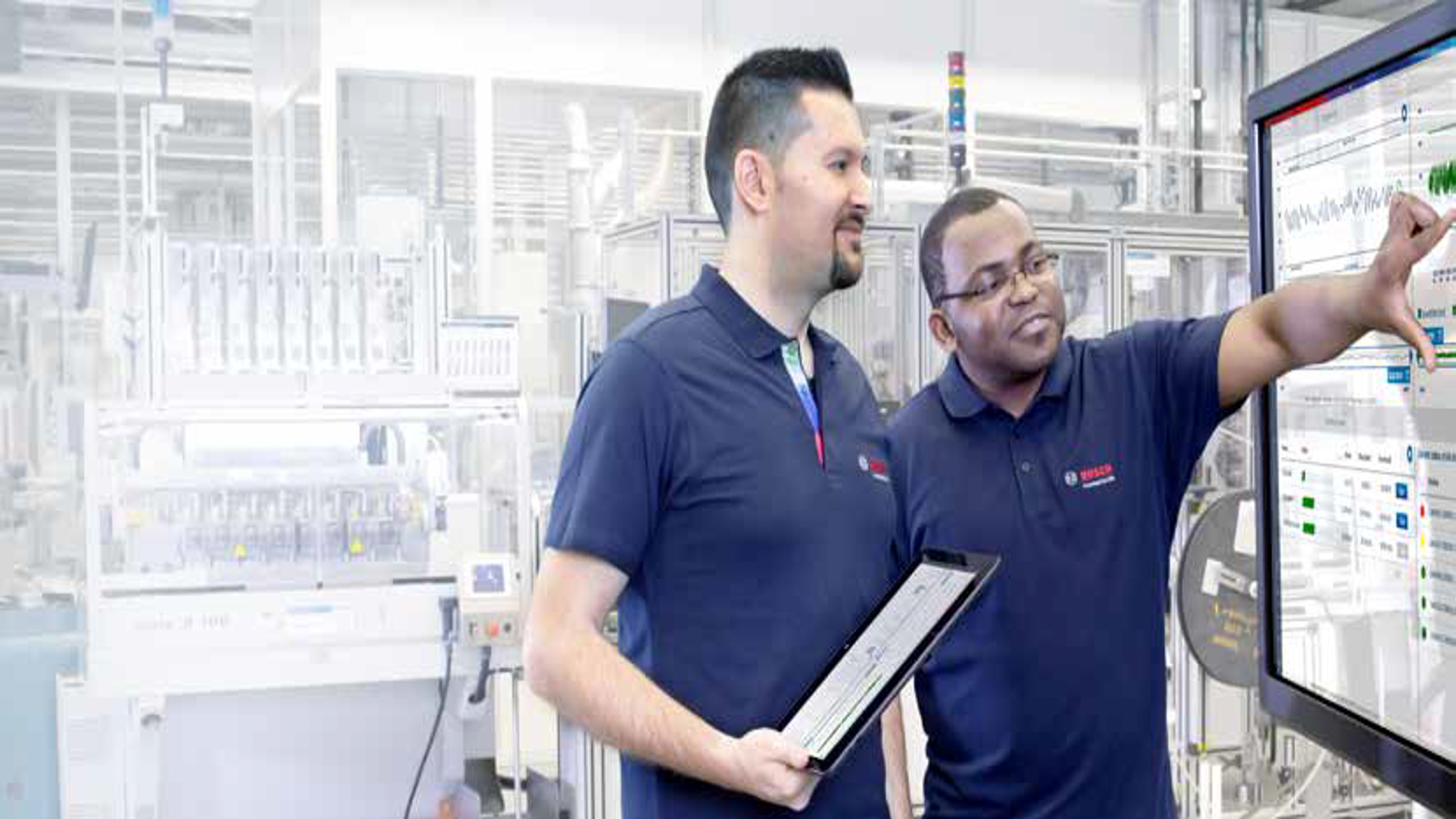 Digital shopfloor management
Implementation of a digital shopfloor management system: collection of manufacturing data for in- creased value stream transparency; modularized software enhancements for individual production requirements
Establishment of a unified standard for the whole international production network (IPN)

Reduction of significant time loss in manual data collection and preparation
Use case Machine & Equipment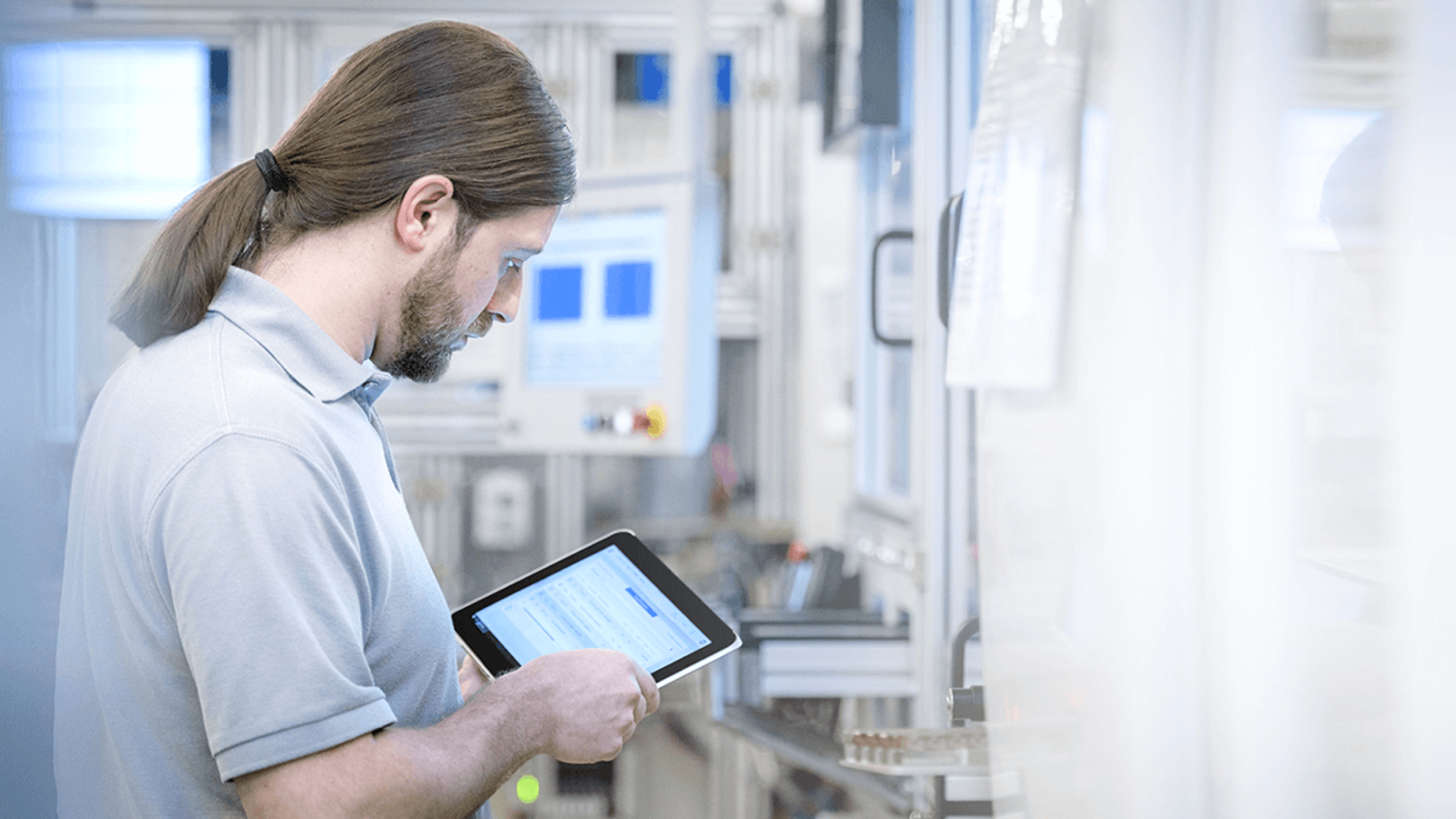 Digital maintenance for manufacturing
Real-time collection, processing & visualization of data within a plant for information exchange between people, machines & processes on the shop floor
Use of mobile devices to process maintenance assignments and transmit detailed information for improved fault detection and remedy: integration of staff expertise in the problem-solving process.
Creation of maintenance assignments by the employee on site (incl. photos, videos etc.)

Automatic availability of replacement parts

Increased efficiency thanks to digital support of the maintenance process
Use case Interface- Automation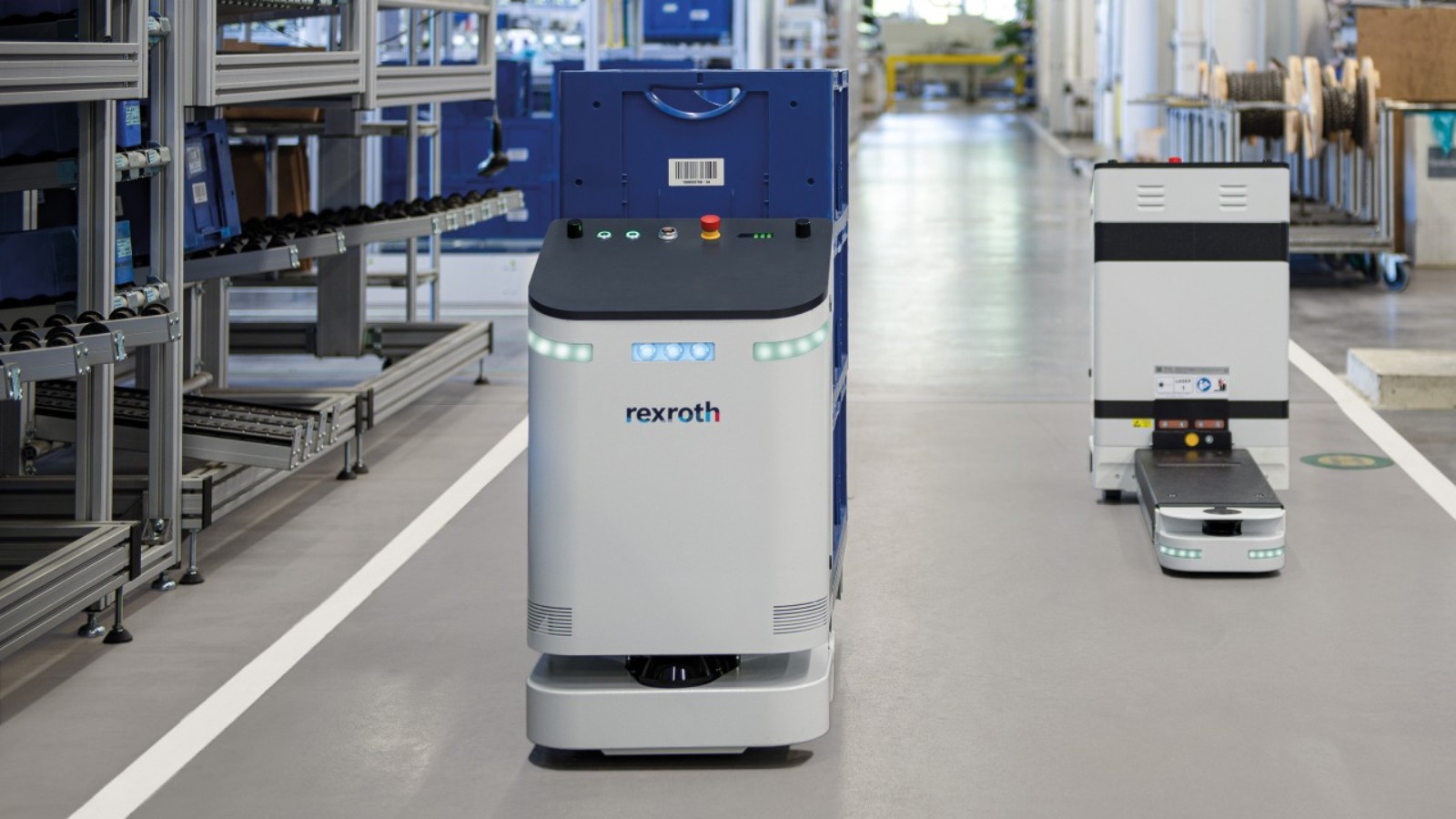 Driverless transport vehicles
Automation of processes to increase transparency and reduce safety stock levels as well as supporting the employees by minimizing non-cognitive tasks
Transport of empty containers from the supermarket or the machine into the logistics area

Supplying supermarkets close to production with raw material
Use case Automation - Collaboration and Intelligence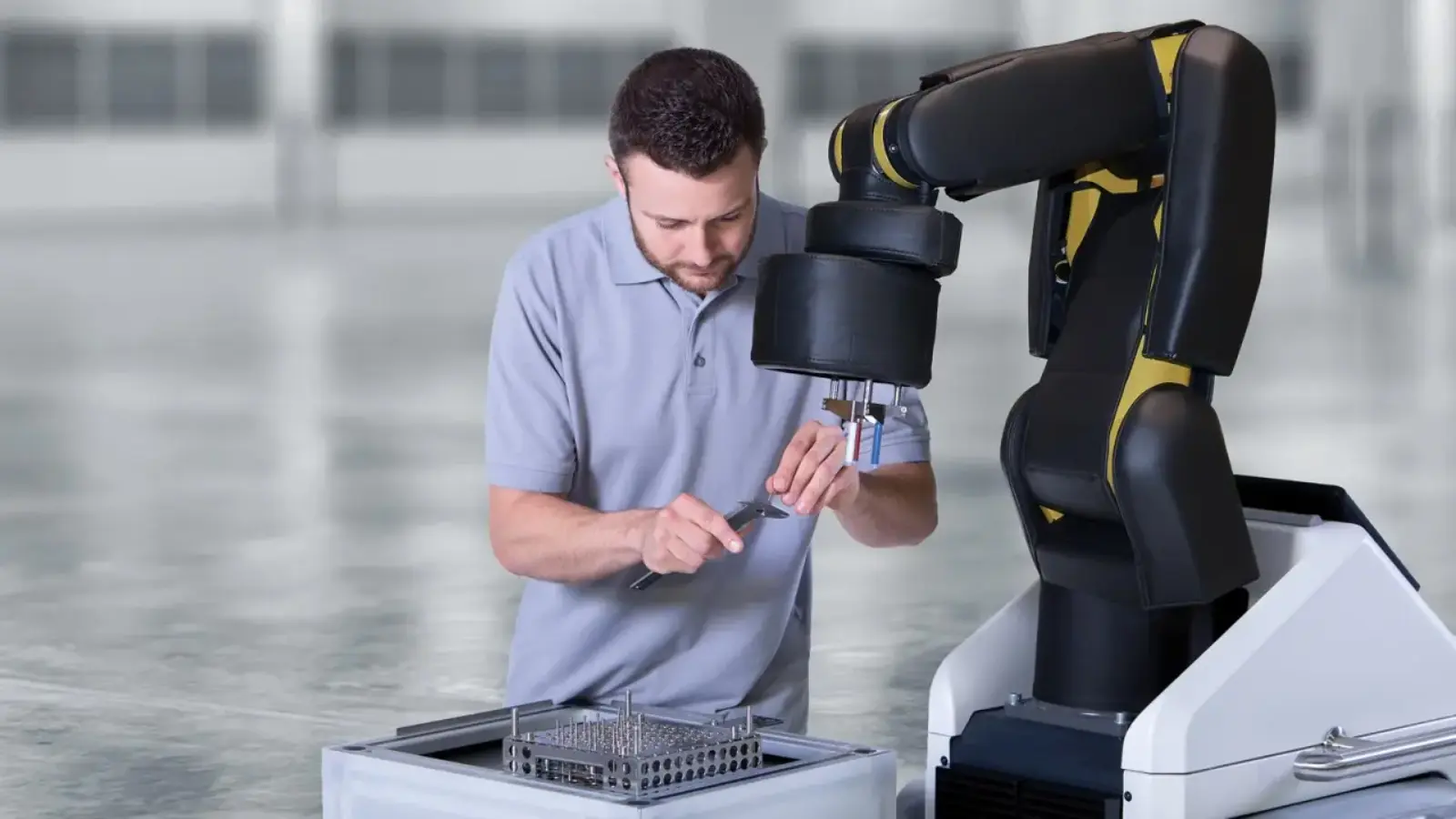 Human-robot collaboration
Humans and robots work together without protective housing: the robot supports the employees and makes their work easier; human capabilities are combined with the robot's strengths such as precision, power, speed and repeatability
Assembly of a throttle valve shaft into a workpiece carrier

Tool based mounting of a brush holder

Loading measuring machines

Palletizing completely assembled high-pressure pumps
Get in touch with us
Martin Richter
Head of Bosch Industry Consulting
Telephone
Send us a message